Companies certified for XML Article text Tagging Services according to SciELO Publishing Schema
SciELO certifies that the listed companies were specifically evaluated according to their technical ability to mark XML texts according to SciELO Publishing Schema and are committed to follow the releases of the new versions of SciELO Publishing Schema and updates of the publication methodology.

Arquivo Digital
Address:Rua Paulo Pinheiro Werneck, 250
13561-235 - São Carlos - SP - Brasil
Telephone:(+55) 16-33744274
The first Brazilian company to adopt a Brazilian magazine in PMC
The first Brazilian company to propose the PDF format as proof in scholarly articles, according to Adobe Magazine v. 2, n. 3, 1999
Twenty years of experience in the academic market, being the first company to work with complete normalization in scientific texts in Brazil
We offer the following services:
- Editorial Advisory
- XML tagging in DTD SciELO / PMC
- PDF production via XML-Publishing

Cabo Verde Design Digital
Site: http://www.caboverde.com.br
Contact: Alvaro Bussab
Telephone:(11) 3044-2393
Email: alvaro@caboverde.com.br.
Founded in 1996, Caboverde is specialized in rendering services for scientific journals. It is a pioneer in the SciELO methodology, with which it collaborates since its inception, being a part of many of the articles available in the SciELO Brazil collection.

We provide the following services for publications:
- XML Publishing
- marking in SciELO, SciELO XML and Pubmed XML methodologies for already published articles
- editorial consultancy
- creation of graphic project and visual identity
- digitalization, conversion and marking of retrospective collections
- technical translation, normalization and revision of texts in several languages

Company Name: Cenveo Publisher Services
Website: www.cenveopublisherservices.com
Contact Person: Sanjay Tangri
Email: Sanjay.Tangri@Cenveo.com
Telephones:  +1 972-954-7938 / +1 240-319-1755
Cenveo Publisher Services
Cenveo Publisher Services is a world leader in management and distribution of content. We provide solutions and services to journal, book, educational, media, and trade publishers.
Cenveo has worked with over 1000 Science, Technology and Medical Publishers (STM Publishers) - delivering over 1,800,000 pages each year - worldwide. Cenveo has over 2600 employees and 1800 freelancers in 9 global locations.; Our quality assurances and programs are built into all processes to guarantee that we will deliver a superior product and service experience.
Cenveo Publisher Services can help you with:
- XML Conversion and Publishing (certified with SciELO XML, Pubmed XML, JATS XML, NLM XML, and others)
- InDesign page layout/composition services
- Journal Design and Development
- CrossRef and DOI Linking within articles
- Copy Editing and Proofreading
- Graphics and Figure creation and manipulation
- EPub development
- Mobile App development
- Workflow analysis and consulting
- Full Journal and Book Management (Project Management)
Cenveo can help you analyze your current workflows, help you understand how to best enhance them, and help you successfully deliver your journal/book content to your audience - through SciELO, PubMed Central, etc.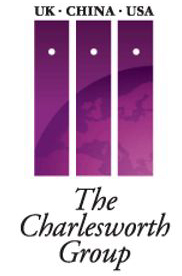 Company Name: The Charlesworth Group
Website: www.charlesworth-group.com
Contact Person: Caitlin Meadows
Email: usa@charlesworth-group.com
Telephones:  +1(215)3274922
The Charlesworth Group is well-known for its expertise and high standards in the global publishing industry. We supply superior tools and services related to XML typesetting and production management, as well as PDF to XML Conversion, ePub production, copy-editing, language editing for non-native English speaking authors and translation. All XML generated by Charlesworth is guaranteed to be accepted by SciELO and PubMed Central.
Charlesworth works with journals in Brazil such as Clinics and BJMBR,  as well as hundreds of other well known, high Impact Factor international journals such as Nature and PloS. 

Editora Cubo
Site: http://www.editoracubo.com.br
Contact: Rafael Mozeto
Telephone: (16) 3307-2068 / (16) 991 728 680
Email: rafael@editoracubo.com.br
Editora Cubo is specialized in the production of scientific journals. With over 15 years experience, an updated staff and an online publishing production system Editora Cubo offers quality, commitment, accountability and transparency.
Contact us to know the benefits of working with a company that specializes in management and production of scientific journals.
- Bilingual online manuscript submission and peer review system with full technical support;
- Bilingual editorial assistant (pre and post manuscript acceptance);
- XML Publishing with semi-automatic layout and single price per article;
- XML generation for SciELO SPS and PMC standards;
- Specialized website for scientific journals ready for desktops and smartphones;

Emerald Publishing
Site: http://www.emeraldgrouppublishing.com
Contact: Chris Tutill
Telephone: +44 (0) 1274 785173
Email: CTutill@emeraldinsight.com
Based in the UK, Emerald Publishing was founded in 1967 to champion new ideas that would advance the research and practice of business and management. Today, we continue to nurture fresh thinking in applied fields where we feel we can make a real difference, now also including health and social care, education and engineering. Emerald manages a portfolio of over 300 journals, more than 2,500 books and over 1,500 teaching cases. As of 2018 Emerald is certified to mark XML as per SciELO Publishing Schema (SciELO PS).

Digital Publish & Print Editora
Site: http://www.digitalpp.com.br
Contact: Almiro Lobo, Roberta Accurso
Telephone:(11) 3875-5235
Email: periodicos@digitalpp.com.br.
With 14 years of market experience, we aim to serve our clients' interests, respecting deadlines, following the service up to its completion and providing technical support after delivery, always with quality and innovation.
- Conversion of journals into the SciELO standard (HTML) from any format (Word, InDesign, Ventura, Latex, PageMaker, Quark, PDF)
- Conversion to ePub2 format
- Design for books and magazines
- Digital printing of books, journals, fac-similar printing, reprint, on-demand printing (from 01 issue)
- Space for online issue sales  (http://livraria.digitalpp.com.br) and distribution for subscribers

GN1 Sistemas e Publicações Ltda
Site: http://gn1.com.br
Contact: Patrícia Palazi
Telephones: (19) 3633-1624, (19) 3631-7848 and (19) 9101-9140
Email: atendimento@gn1.com.br.
With over 10 years of experience in the scientific segment, we have specialized technicians and workers committed to high-quality service, to serve and help journals within all areas of knowledge.  

- Electronic Submission System
- Text Correction, Standardization and Revision;
- Design and office support;
- DOI attribution for Crossref;
- Marking in XML, PMC and SciELO methodologies;
- Conversion to ePub/eBook format;
- Digitization of Collections;
- Customized websites and professionals in the scientific field;
- Applications for iPad, iPhone and Android.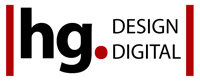 HG Design Digital
Site: http://hgdesigndigital.com.br
Contact:Gisele Higa
Telephone:(11) 2507-2508
Email: gisele.higa@hgdesigndigital.com.br.
HG design digital is a company specialized and qualified under SciELO certification to meet the demand of the scientific segment.
Services:
- SciELO/PMC Methodology: XML publishing; conversion and marking with SciELO DTDs; conversion to ePub format (Eletronic Publication).
- Digitization: Digitization of files into desirable formats (PDF, DOC, Image, among others) and character recognition by OCR (Optical Character Recognition).
- Digital Design: Website creation and Web interface development to adapt to all tablet, smartphone and web browser platforms.
- Printed Design: Layout development, printed copy designs and graphic creations.

Letra1 – Publishing Services
Site: http://www.editoraletra1.com.br
Contact:Ronaldo Machado
Telephone:+55 51 3372 9222, +55 51 996 127 754
Skype: rs_machado
Email: letra1@editoraletra1.com.br
Address: Rua Lopo Gonçalves, 554 - Porto Alegre, CEP 90050-350
Letra1 – Publishing Services aims to provide full-service editorial and production staff for publishing services for the whole process of production of books, Journals and Scientific Magazines as proofreading, ScholarOne Manuscripts, standardization, DOI registration - CrossRef, Plagiarism detection - CrossCheck and Metadata - CrossMark, ISBN and ISSN registration, graphic design, typesetting, epub and apps, printing, and conversion to XML SciELO Methodology format - SciELO Publishing Schema.
We offer agility and flexibility on services assuring quality and competitive prices.

Serifas Editoração Eletrônica
Website: http://www.serifas.com.br
Email: jbosco1951@gmail.com
Skype: Joaobosco1951
Telephone: (31) 8774-1605
Specialized in text design services. We offer services regarding the production of XML files according SciELO Publishing Schema and electronic design of scientific articles.

Trema Assessoria Editorial
Contact: Cleber Rocha das Neves
Telephone: (51) 3333-4476
Email: cleber.trema@gmail.com.
In operation since 2002, the company offers services of manuscript preparation (proofreading – Portuguese only – standardization, and formatting) and desktop publishing (graphic design, page layout) of printed and digital publications, especially in the field of social sciences and humanities. It is certified for XML article text marking services according to SciELO Publishing Schema and is also able to convert and submit articles to Revues.org portal.

IR Publicações
Site: http://www.irpub.com.br
Telephone: (19) 3633-5216
Cell phone: (19) 99296-0838
Email: comercial@irpub.com.br
IR Publications is an enterprise specialized in XML demarcation methodology SciELO. With innovation and quality, we deliver periodics with excellence and without delays. We count with a capacity and compromised team that values for the satisfaction of our costumers.
Traço Leal Comunicação
Site: http://www.tracoleal.com.br/
Contact: Andrea Leal
Email: andrea@tracoleal.com.br
Telephone: (35) 3622-3450/ 9128-0158
The firm of TRAÇO LEAL COMUNICAÇÃO has 30 years' experience and specializes in good attention. All the services we offer our clients are of higher quality than other companies'. Commitment and solidity are the foundation of our commercial attention.
TRAÇO LEAL COMUNICAÇÃO provides these services:
- Editorial advising;
- A team of journalists and photographers to gather and produce content;
- Creation of graphic projects and visual identity;
- Layout of books and magazines;
- Design and communication of graphic pieces - art books, historical editions with a high degree of complexity; interfaces accessible with any device or platform;
- Digital design: Creation of manageable websites and development of web
- Layout of scientific articles and conversion of XML to XML-SciELO format;
- Marking articles in XML format in accordance with Scielo Publishing Schema and production based on the set of PMC tags;
- Delivery of files in xml, pdf, tif and indd formats.

Zeppelini Publishers
Site: www.zeppelini.com.br
Email: comercial@zeppelini.com.br
Telephone: (+55) 11-2978-6686
Throughout its history, Zeppelini Publishers specialized in the publication of technical journals, both scientific and non-scientific. Using the best editorial techniques in the market, we work with text formatting according to different guidelines (Vancouver, APA, ABNT etc.) and processes of editorial control, revision, translation, layout, XML conversion and printed or digital publications. We also work with the creation, layout and publication of journals, books and newsletters. We also handle the distribution of the journal directly to your reader.

Librum Publishing House and Editorial Solutions
Contacts: Fátima Ferreira da Silva (Brazil) e Gustavo Bolliger Simões (Spain)
Email: librum@librum.com.br
Phones:  +55 19 3236-4595 (Brazil) +34 658 430 441 (Spain)
Website:  www.librum.com.br
Librum is a company dedicated to the book and academic journals publishing and general purpose editorial production, beyond offer solutions to other editors and publishers. Among the several services offered, the company provide support to editors of printed and digital academic journals; XML tagging, formatting and converting for journals, included SciELO's methodology; and desktop publishing and layout for printed formats.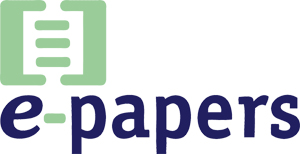 E-papers Serviços Editoriais
Site: http://www.e-papers.com.br/
Contact: Ana Claudia Ribeiro
Email: atendimento@e-papers.com.br
Phone: (21) 2273-0138 (Rio de Janeiro, Brazil)
E-papers Serviços Editoriais, producing academic publications in printed and electronic format since 1999, can now prepare XML files for SciELO. We work with Word, InDesign and LaTeX manuscripts, and we offer the following services:
- Proofreading
- Graphic design
- Graph, figure and photo editing
- Layout
- Conversion to XML format
- Prints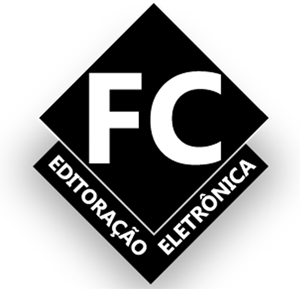 FC Editoração Eletrônica
Site: http://fceditoracao.wixsite.com/fceditoracao
Contact: Fred Carvalho
Email: fceditoracao@hotmail.com
Phone: 31-987774879
FC eletronic publishing was designed and certified to attend with responsibility publishing and preparation of content in XML by SciELO Publishing Schema for the market, having as principles of our pillars:
Goal: Quality
Objective: Punctuality
Value: Commitment

FC DiScript Preimpresión, S. L.
Site: www.discript.net
Contact: Gustavo Poveda
Email: discript@discript.net
Phone: 0034 91 468 04 41
We are a Spanish company with SciELO Certification, with complete Graphic Communication Services
Electronic Publishing Services, Prepress, Printing and Binding
Layout, XML Tagging for SciELO and XML JATS NLM DTD for Scientific Journals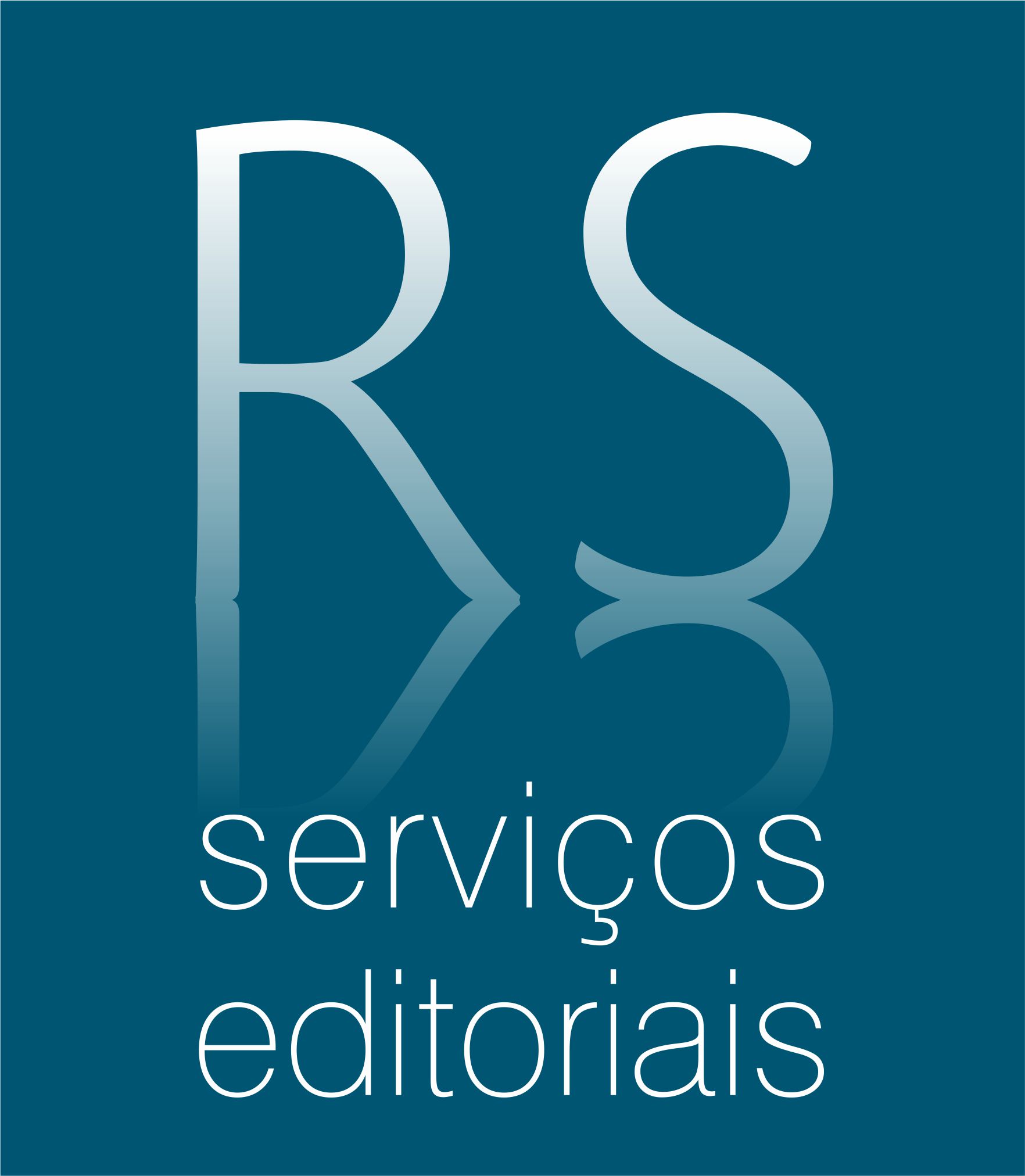 R S Serviços Editoriais
Site: http://rsservicos4.wixsite.com/editoriais/about
Contact: Raimunda Rocha da Silva
Email: rocha_raimunda@yahoo.com.br
Phone: (61) 98300-9557
Created in 2015, the company is specialized in services for technical-scientific journals. It is certified in the area of XML (eXtensible Markup Language) tagging, according to the methodology applied in the database Scientific Electronic Library Online (SciELO)
It is certified in:
- XML tagging, according to DTD SciELO/PMC

Grillo Tecnologia
Site: http://www.grillotecnologia.com.br/
Contact: Rafael Grillo
Email: contato@grillotecnologia.com.br
Phone: +55 (61) 98155-8316
Having produced more than 400 articles, Grillo Tecnologia specializes in XML (eXtensible Markup Language) texts according to SciELO Publishing Schema (SciELO PS).
Services we provide:
- XML texts according to SciELO Publishing Schema;
- Diagramming.
We value the punctuality and quality of the services we provide.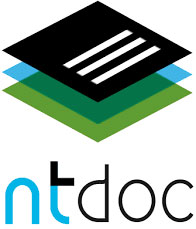 NTDOC by NTGS
Site: http://www.ntdoc.es/
Contact: Silvia Hernández
Email: info@ntdoc.es
Phone: 34+91 710 54 89 / 647087644
Ntdoc is the documentation area of NTGS company. We are experienced in SciELO methodology for more than 7 years. And certified in SciELO Publishing Schema (SciELO PS) since September 2016.
- We offer all types of documentary services
- Objective: Assurance of quality, commitment and professionalism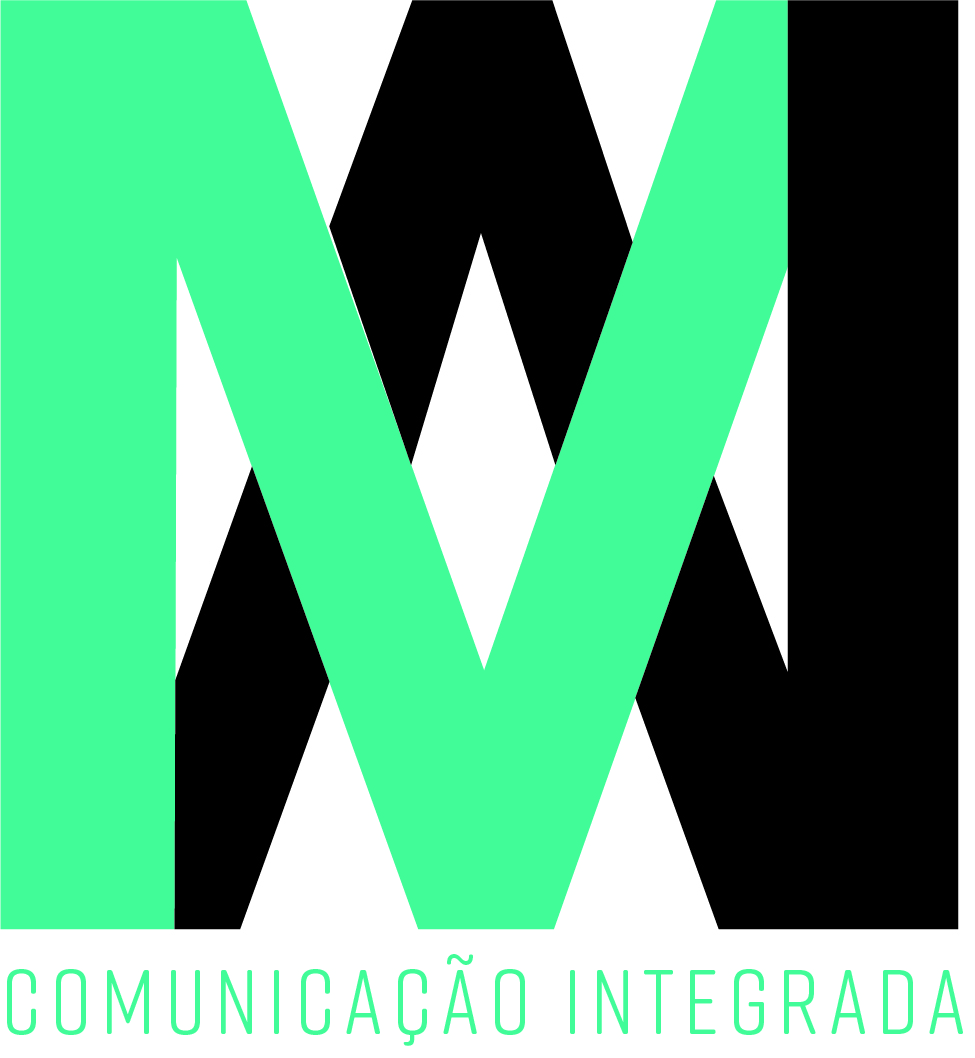 M&W Comunicação Integrada
Site: http://www.mwci.com.br/
Contact: Flávia Rodrigues
Email: atendimento@mwci.com.br
Phone: (11) 4493.0665
M & W Comunicação Integrada is a company dedicated to the publishing and publishing of books, magazines, technical, scientific and non-scientific periodicals. Counting on professionals with more than twenty years of experience in the editorial area of scientific journals and books, we offer the following services:
- Production of XML format according to standard SciELO Publishing Schema;
- Textual formatting according to different standards (Vancouver, APA, ABNT etc.)
- Treatments of images and photos
- Drawing up of graphic design;
- Diagramming;
- Creation of e-book in .epub format;
- Print
Chennai Publishing Services
Site: www.chennaipublishing.com
Email: info@chennaipublishing.com
Phone: +91-44-2259 0193
Chennai Publishing Services Pvt Ltd (CPS), established in 2007, offers the gamut of professional publishing solutions to publishing houses, academia, and corporate bodies around the globe. The company's strength lies in its innovative business approach, execution skills, and quick adaptability to the emerging technologies, which enable smooth business operations and continuity. The processes are on a par with the international quality standards
Our primary focus is to provide Print, Digital, Accessibility, and eLearning solutions and services to our customers across the globe.